Please, select the appropriate vehicle to verify whether it is suitable
DELPHI TA770 Track rod end
Length [mm]:

92

Cone Size [mm]:

13

Thread Type:

with right-hand thread

Thread Size:

M14x1.5

Width [mm]:

38

Height [mm]:

68

DELPHI:

Track rod end

Item number:

TA770

Our price:

8,56 £

Manufacturer part number:

TA770

Manufacturer:

DELPHI

EAN number:

5012759851807

Fitting Position :

This characteristic varies depending on the car model.

Condition

New
Use number:

DELPHI TA770

EAN:

DELPHI 5012759851807
£ 8,56
This item is low in stock.
Item(s) left: 4
Compatibility with passenger cars
Fully equivalent products
Track rod end Tutorial/Step by step guide for repair and replacement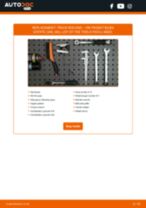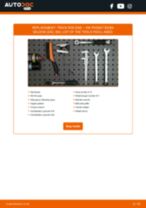 Reviews
5
This item was rated by 30 customers
Items rated with 3-5 stars are the most popular and highest quality. Items rated with 1-2 stars are usually new products or rare car parts.
FAQ: Questions and answers
0 Questions
Do you have questions about DELPHI Tie rod end TA770?
If you have further questions on the product or require detailed information about the item, you can get in touch here and send us your specific question directly!
In order to submit your message, please fill in all the required fields.
Each order from £ 140 value of goods, include free shipping within Great Britain. If order total is less than £ 140, shipping cost will be £ 8,45
DELPHI TA770: spare parts with similar characteristics
LEMFÖRDER
022 199 038 616
LEMFÖRDER
022 115 553 617